When it comes to finding a reliable locksmith in Dallas, it's important to make an informed decision. Whether you're locked out of your home, need to change your locks, or require any other locksmith services, choosing the right professional is crucial. This guide will help you navigate the process of selecting the best locksmith in Dallas while highlighting the exceptional services offered by Best Locksmith Dallas.
1. Assess Your Locksmith Needs
Before starting your search for a locksmith, determine the specific services you require. Are you locked out of your car? Do you need to upgrade your home security system? By assessing your needs, you can narrow down your options and find a locksmith with expertise in the relevant areas.
2. Seek Recommendations and Read Reviews
Word-of-mouth recommendations from friends, family, and neighbors who have recently used locksmith services in Dallas can be invaluable. Additionally, online review platforms like Google, Yelp, and Angie's List provide insights into the reputation and quality of service offered by various locksmith companies. Look for positive reviews, high ratings, and testimonials from satisfied customers.



3. Check Credentials and Insurance
Ensure that the locksmith you choose is licensed, insured, and bonded. Valid credentials indicate that the locksmith has undergone the necessary training and possesses the required expertise to handle your locksmith needs. Insurance coverage provides protection in case of any accidental damages that may occur during the service.
4. Verify the Range of Services Offered
Different locksmiths specialize in various areas. Make sure the locksmith you choose offers the specific services you require. Common locksmith services include emergency lockout assistance, lock installation and repair, key duplication, and security system installation. Best Locksmith Dallas, for example, offers a comprehensive range of locksmith services for both residential and commercial clients.
When you're selecting a locksmith, it's important to verify the range of services they offer. Different locksmiths specialize in various areas, so you want to ensure that the locksmith you choose provides the specific services you require. Here are some common locksmith services to consider:

Residential Locksmith Services:
Emergency lockout assistance
Lock installation and repair
Rekeying locks
Key duplication
Home lockout solutions
High-security lock installation
Mailbox and cabinet lock services
Smart lock installation
Commercial Locksmith Services:
Office lockout assistance
Master key system installation
Access control system installation
Keyless entry system installation
Door closer and exit device services
Panic bar installation and repair
Safe combination changes and services
High-security lock and key solutions


Automotive Locksmith Services:
Car lockout assistance
Ignition repair and replacement
Key fob programming
Transponder key services
Car key duplication
Broken key extraction
Emergency trunk opening
Lock repair and replacement for vehicles
Emergency Locksmith Services:
24/7 emergency lockout assistance
Emergency lock repair and replacement
Emergency key duplication
Emergency lock rekeying
Emergency lock changes
Emergency board-up services
Break-in repairs
Burglary damage repairs

Inquire About Response Time and Availability
Lock-related emergencies can happen at any time, so it's crucial to choose a locksmith who provides prompt and reliable service. Ask about their average response time and availability, especially during after-hours or weekends. A locksmith who offers 24/7 emergency services can be a valuable asset when you find yourself in a lockout situation or require urgent assistance.
Consider Pricing and Transparency
While cost shouldn't be the sole deciding factor, it's important to consider pricing when choosing a locksmith. Request quotes or estimates from different locksmiths and compare their pricing structures. Be cautious of unusually low prices, as they may indicate subpar service quality or hidden charges. A reputable locksmith should provide transparent pricing and explain any additional fees upfront.
Evaluate Professionalism and Customer Service
The professionalism and customer service of a locksmith company can greatly influence your overall experience. Look for locksmiths who are courteous, attentive, and responsive to your inquiries. A reliable locksmith should arrive in a clearly marked vehicle and wear a proper uniform, displaying their commitment to professionalism and customer satisfaction.
Ask About Warranties and Guarantees
A reputable locksmith stands behind their work and offers warranties or guarantees on the services provided. Inquire about the warranties offered by the locksmith you are considering. This ensures that any issues that arise with the locks or security systems installed can be addressed promptly and without additional costs.
Seek Local Locksmith in Dallas
Choosing a local locksmith in Dallas offers several advantages. Local locksmiths are familiar with the area and can navigate through traffic to reach you quickly in case of emergencies. Moreover, supporting local businesses helps to strengthen the community and promotes personalized service.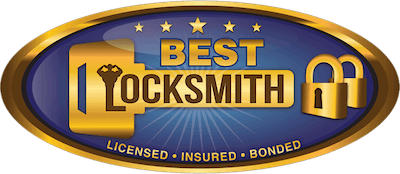 Finding a reputable locksmith in Dallas requires thorough research and careful consideration. By assessing your needs, seeking recommendations, checking credentials, evaluating factors such as response time, pricing, professionalism, and warranties, you can find the best locksmith to meet your requirements. Best Locksmith Dallas stands out as a reliable and reputable locksmith service provider in the area, offering a wide range of services to ensure the security of your home, vehicle, or business. Prioritize your safety and trust your instincts throughout the decision-making process.