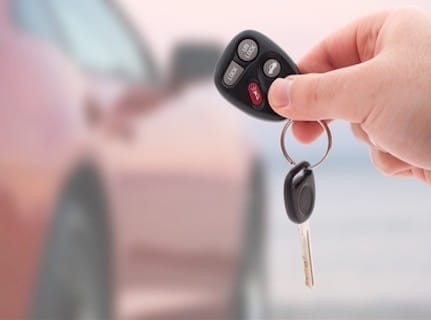 Are you locked out of vehicle right now?  We know how frustrating it can be.  The best thing that you can do right now is to call Best Locksmith at (214) 600-9161. If you schedule an appointment online we'll even give you a discount of 10%. Our team of locksmiths are available in Allen, Arlington, Coppell, Carrollton, Highland Park, Dallas, Frisco, Grapevine, Garland, Irving, Flower McKinney, Mound, Plano, Richardson, and University Park.
24 Hour Service
Whether you are stuck in an unfamiliar location or at your place of work, calling a locksmith with 24-hour service is your best bet.  The other options present a number of problems.  Hence, it is best to consider the consequences of the not using a lock smith.
DIY Pop A Lock
Some people try to "pop" their vehicle lock themselves only to wish they hadn't once the damage is done.  Using an opened wire hanger, a metal piece, or another on-hand option can easily damage your vehicle.  In fact, it is always cheaper to call us than to fix damage to your car window or door jam.
Leave Your Vehicle
Leaving your vehicle behind is an option some consider when they are in jam or have a spare key somewhere else.  If the trip to your spare key is quick, this is a pretty good option (especially if your vehicle is in a relatively safe place).  However, if leaving your car behind means going away for quite some time you may want to reconsider for two reasons.
If any potential thieves observe that your keys are locked in your vehicle, your vehicle will be easy to steal.
If your vehicle is in an illegal parking area, it could result in a trip to a towing storage facility.
Remember, if you need immediate service for a car lockout, call best Locksmith at (214) 600-9161.