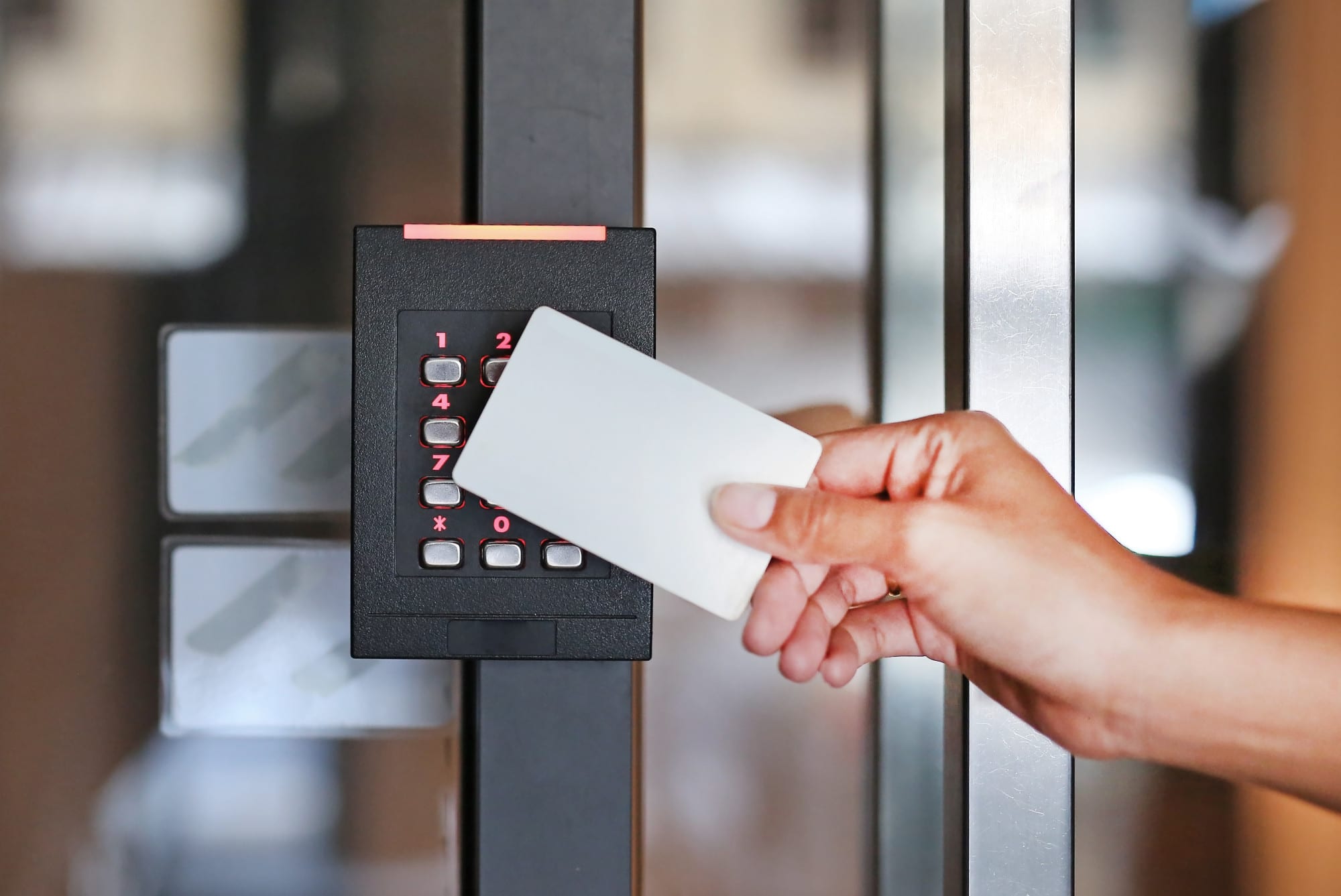 American companies lose about $110 million per day due to internal crime. Many times, employee theft schemes go unnoticed for longer than a year. Small businesses are particularly vulnerable to internal theft, as they rarely take appropriate measures to prevent these events.
One way to protect your business is to install an access control system. This would allow you to control access in or out of your office building and grant permission only to authorized people.
Nowadays, there are different types of access control systems on the market. Some use card readers or electronic lock hardware, while others rely on access cards or keypads. Choosing one depends on your budget and business needs.
Interested to find out more? Let's take a quick look at the benefits of access control systems for Dallas businesses so you can make the right choice.
1. Get Rid of Traditional Keys
Employees can lose the keys to their offices in the blink of an eye. The keys may end up in the wrong hands, posing a risk to your small business. On top of that, you may need to replace the lock and order new keys.
A commercial access control system eliminates the hassle associated with traditional keys. These systems use access cards, key fobs, or biometric technologies, such as voice recognition, to allow or deny access inside a building.
If an employee loses his card, you can simply deactivate it and order a new one. There's no need to change the lock or make new keys, which may result in lower costs.
2. Increase Productivity Across Your Organization
The latest systems can be configured to control motorized fences, high-speed barriers, gateways, and much more. As a result, they may reduce the need for security personnel and allow your employees to move around more easily.
An access control system can free up your employees' time, leading to higher productivity. For example, they may no longer need to wait in line at every entry point or to sign in and out of work.
3. Protect Your Business from Theft
Need one more reason to prioritize business security?
About two-thirds of people have stolen from their employers at least once. Moreover, up to 30% of business failures are due to internal crime.
Chances are, your employees are stealing from you. But you also need to protect your business from external crime.
In either case, a commercial access control system can make all the difference. This technology will give you better control over your premises.
Depending on the system used, you may set specific access dates and times, keep track of who comes and goes, and secure multiple access points. Moreover, you can revoke access or change access levels and set up custom alerts.
Leverage the Benefits of an Access Control System
Installing an access control system is one of the best things you can do for your business. This preventive measure can not only reduce employee theft but also reduce your costs and boost productivity across the organization. In the long run, it may improve your company's bottom line.
Before taking this step, make sure you know what to do if you're locked out of your office. Contact our experienced locksmiths in Dallas, Allen, or Plano to see how we can help!