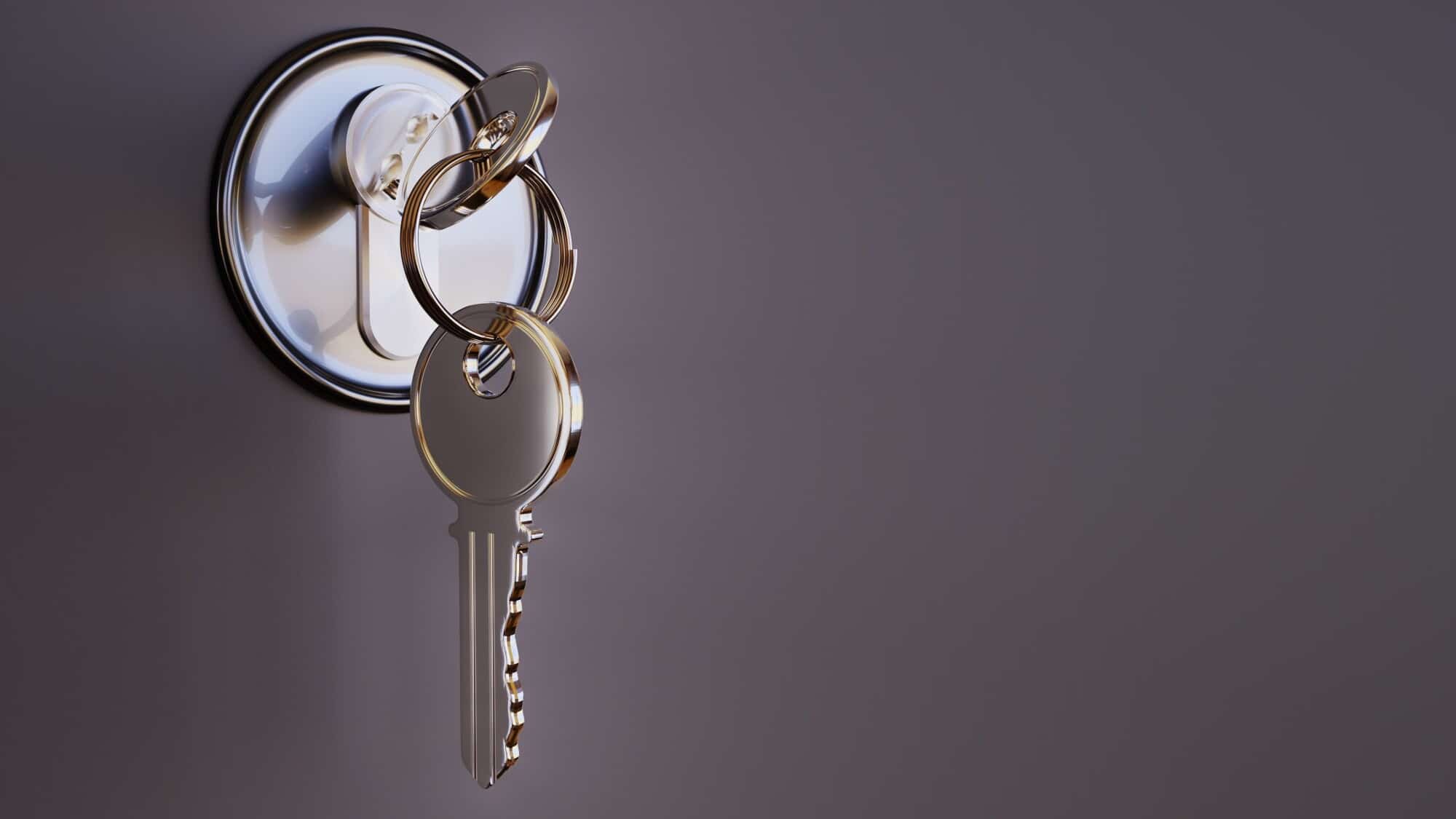 According to Pixie's "Lost and Found" study, car and house keys are the third most misplaced/lost item in the US. Coming in first is your TV remote (weekly) and second is your phone. Sound familiar?
You're not alone, so let's get you prepared. We want to help by giving you some reasons to have key copies. These will help you avoid locking yourself out of your home (or letting an unwanted visitor into your home).
You always want to make sure the necessary people can enter your building, but how many key copies should you realistically make?
You Need Spare House Keys!
So you lost your house keys and now you're looking for your spare set. Not having one means calling a certified locksmith to let you in. Here are 5 reasons to have key copies:
1. Broken Key
Keys can break and get stuck inside the lock. Having a spare will keep your stress level down, even subconsciously. In this case, having a spare on your keychain could save you a lot of money.
2. Prevent Lockouts
Lockouts are inevitable. Have a spare set of house keys hidden outside. If your spare keys have been stolen, change your locks right away!
3. Emergencies
You'll want spare keys, not only for the lockout scenario but for emergencies as well. If you need to rush someone to the hospital or get to someone quickly, you can't leave your house unlocked. Keep an emergency set in your home at all times.
4. Save Time
If you lose your main set and you have a spare set, copying a key is easy. If you have to get your locks changed every time you lose or break your keys, it will be time-consuming and expensive. Getting a key copied is very easy compared to the alternatives.
5. Give Access to Family Members
Consider giving family members or neighbors access to your home for emergencies. Whether you're living in an apartment or a house, if your health is a factor, someone should be able to check on you periodically.
How Many Key Copies Should You Have?
Ideally, every trustworthy occupant of the home should have a key. Then you should add at least one spare in addition to those. All keys must be accounted for or your security will be at risk.
Making a simple human mistake is the most common reason for break-ins, but you're not alone. If you live in Fort Worth, Plano, Allen, Murphy, or Dallas Texas, there are convenient locksmith services available to you 24/7.
Best Hiding Spots
Avoid fake rocks, doormats, flowerpots, or within 15 feet of a door. Allow us to suggest some primo spare key hiding spots:
The dog house
The birdhouse
Fake sprinkler
Somewhere in your car
With a neighbor
If you do stash them with your neighbor or on their property, they must be trustworthy. Their whole family needs to be aware they have your key copies.
Better Safe Than Sorry
Having a spare set of house keys is inexpensive, convenient, and easy. It can also save you from throwing away your valuable time and money. Key copies should be factored into any living situation, because what do we have if we don't have our safety?
Contact us with any questions or comments!