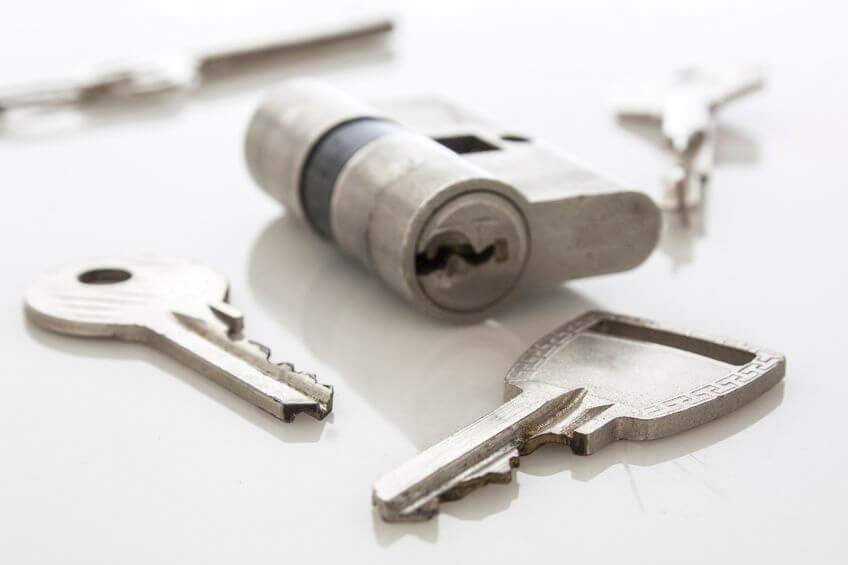 There are 2.5 million burglaries each year in the United States.
Whether these burglaries occur in someone's home or their business, they both suffer a major loss. A sense of safety is gone after something like this happens to someone.
Because of how often this can occur, having any type of lock can prevent a burglary from occurring and provide a sense of security. You may be wondering which lock to choose in protecting your property.
To learn about the different types of locks and services that you can purchase, continue reading.
Padlocks
The padlock is a type of lock you likely have seen before and is the most basic form of all locks.
They are not usually used for home or business entrances. They are more so used for situations that do not need as much security. For example, you see them on fences, storage units, and gates.
They are not attached to anything, they lock into themselves, making them very easy to use. The downside to this is that if someone has bolt cutters, they can break the lock.
Deadbolt Locks
These locks are typically used for exterior doors because they have proven to provide a good amount of security. Using them as front door locks is a great option.
They are unlockable by inserting a key into the cylinder and then turning it.
Different kinds of deadbolt locks:
Single cylinder
Double cylinder
Thumbturn
Vertical
These are probably the best locks for a house and are commonly front door locks.
Knob Locks
These kinds of locks are commonly used for homes and are installed through residential services. They are one of the most common locks used for interior doors.
Using them on an exterior door will not provide as much security as they would for interior doors.
These locks are also easy to use, but provide more security than a padlock. They are typically made of stainless steel and a key unlocks them.
While they may not be great for exterior doors, they are a good lock for interior doors such as a bedroom or bathroom.
Lever Handle Locks
These are commonly used for interior doors in commercial properties and are installed through commercial services.
They are most common in these settings because they are easier to use than a knob lock. Because they are easier to use, people worry they may not be a good security option.
Luckily, a clutch mechanism is placed into the handle which prevents unnecessary pressure from being used on the handle.
Protect Your Property Today With Various Types of Locks
Now that you know some of the most common and useful locks, hiring a locksmith is the next step.
Here at Best Locksmith, we are a family business that has a dedication to helping you with your lock needs. We offer both emergency and non-emergency services. Our employees have the proper training to provide you with exceptional work and security.
Contact us if you are interested in any locksmith services or have any questions.