Most business facilities need some sort of access control system to restrict entry to various areas. That could be as simple as a master key system or a few electronic locks. Or it could include a computer system with remote access. The latest systems deliver hassle-free security with no lost, damaged, copied, or un-returned keys to deal with. We install and repair access control systems for office suites, malls, storage facilities, hotels, condos, supermarkets, and many other occupancies in the Dallas metropolitan area
The Many Types of Access Control Mechanisms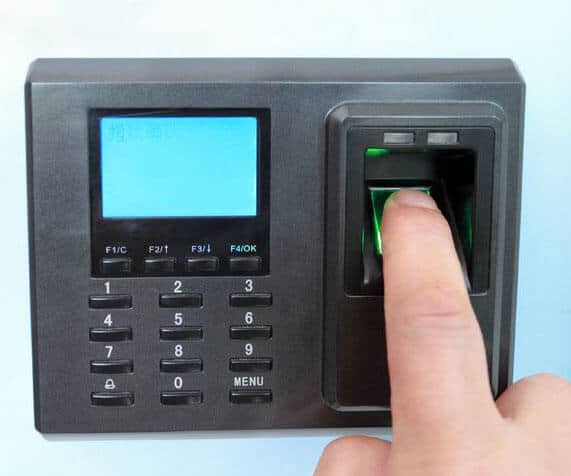 Think about it. Just a lock and key control access. And master keying allows entry to most areas while denying entry to areas with expensive inventory, valuable assets, sensitive data, hazardous materials, or hazardous equipment. But digital technology and electronic locks take access control systems to a whole new level.
Remote electronic locks — door buzz-in (with and without intercoms or video) have been around for ages.
Card access users swipe a coded magnetic card, much like a credit card but usually part of a name tag. Cards are faster, easier, and less expensive to replace than metal keys.
Keypad entry codes can range from simple 4-digit PINS to far more complex. Keypads have the advantage of no keys or cards to get lost. So they're often used in conjunction with magnetic cards or proximity fobs for added security.
Wireless proximity readers are the most convenient, with no card to swipe or code to enter. They offer the greatest flexibility, creating the exact personnel, location, and time restrictions you need., making it easy to remove, change, or add access.
High-tech smart locks offer advanced capabilities such as logging to create an audit trail of door, time, date, and person. Most systems can also be set to allow entry only during certain times. Perhaps, more importantly, these systems make it quick and easy to add employees and change access. With a new security risk, you can lock out codes or block all access to an area in just a couple of minutes. And cloud-based systems let you do so from anywhere in the world over a secure internet connection.
Check Out Our Customer Reviews
The Best Locksmith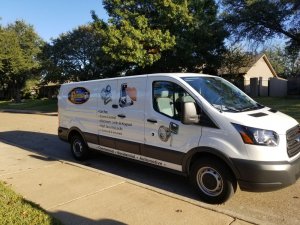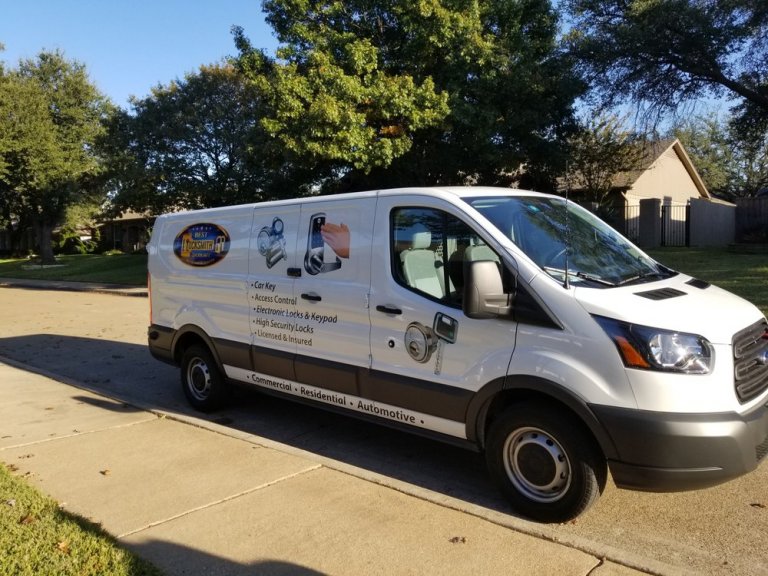 We're the leading locksmith in the Dallas area with 24/7 residential and commercial services and hundreds of 5-star reviews.
We're always up to date on the latest products and technologies. Our knowledgeable experts will be happy with the many options to flexibly monitor and control access. And our experience and inventory include alarms, Bluetooth wireless locks, electronic deadbolts, electric strikes, intercoms, key fobs, keypads, latches, levers, magnetic locks and deadbolts, proxy cards, push bars, and more.